---
Experience the fun of fishing to advocate environmental protection
---
  In 2016, the activity of phishing carnival was again in Nanjing. In from May 28th to 29th, the sports park in Nanjing and the fishing pool of the Dragon Jinyuan garden were staged. Activities to enjoy nature, enjoy fishing as the theme, advocating fishing, happiness, environmental protection, healthy life.
  On the morning of 29, the central stadium of Nanjing took on a new look after the rain. In 2016, the opening ceremony of the Nanjing Guang Wei fishing carnival was held in Nanjing. The chairman of the group and general manager of Deng Xiangyang, the deputy general manager of Chi Weijie, the Chinese cultural and educational sports articles Association, the fishing tool Specialized Committee, the four sea fishing channel, the leading guests of the Jiangsu Fishing Association, and many fishing tackle manufacturers and news media friends. The attendance witnessed the event.
  President Chen Liang's speech
  Deng Xiangyang General Manager Speech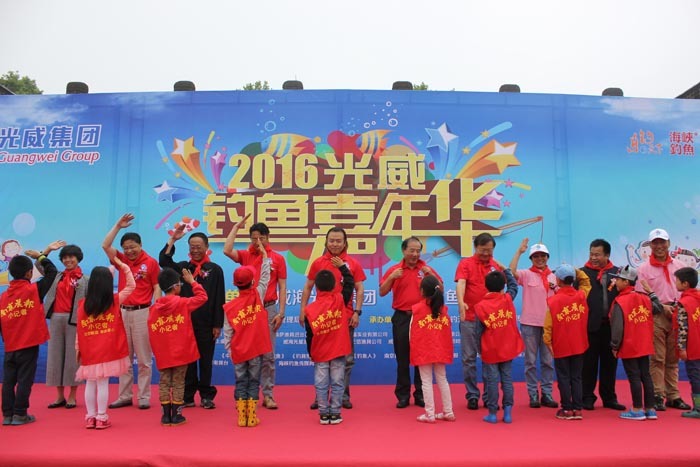 Vows of the young pioneers
  After a brief and wonderful opening ceremony, the leaders, guests and youth representatives came to the lake side of the park on the opposite side of the scene, joined the signature of environmental volunteers and the release of the fish, and pushed the theme of the carnival to the climax.
  During the carnival, all the exciting events in the central stadium were free to participate, including fishing for small goldfish, children's painting fish and children's laps, and the color of small fish models to attract the active participation of children and children. Family fishing competitions are equally colorful, and family members work together to enjoy the fishing while leaving a memorable memory for the family.
  Children fishing small goldfish
  Children painting fish
  Children's circle
  Fry release
  Fish production
  Family fishing competition
  Chinese Fish
  Award-winning family
  Fry release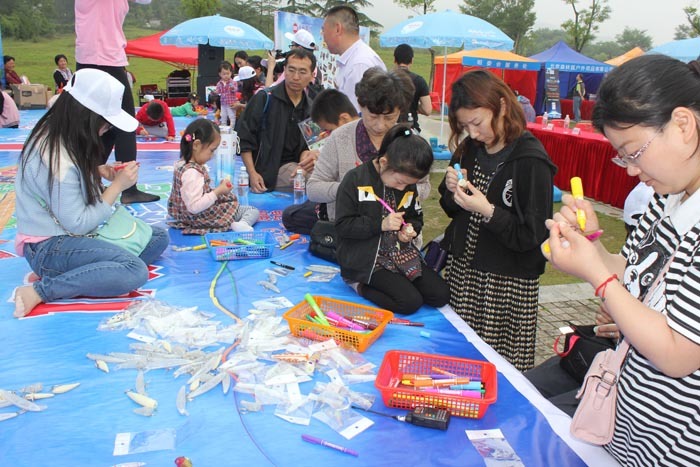 False fish color
  The Nanjing Guang Wei fishing carnival is hosted by Weihai Guang Wei Refco Group Ltd, four sea fishing channels, Jiangsu "music fishing world" column, channel fishing media, Nanjing Shangzhou fishing gear Co., Ltd.